The new process is similar to the old one, but there are some subtle differences, and of course a serious "face lift".
You need to make a new Account
You can find a menu option to Create an account under the Preregistration menu item, or you can pick the Login option and then choose the "Register" selection as shown here.
The Login screen will also appear if you haven't logged in yet and you attempt to view a page where your account information is needed (for example, showing the items you've registered).
When creating an account you get to choose your unique username and associate it with your email address. When you login in the future you can use either the email address or your unique username. Choose wisely! While you can change your email address in the future, your username is unchangeable!
Now click the Register Button.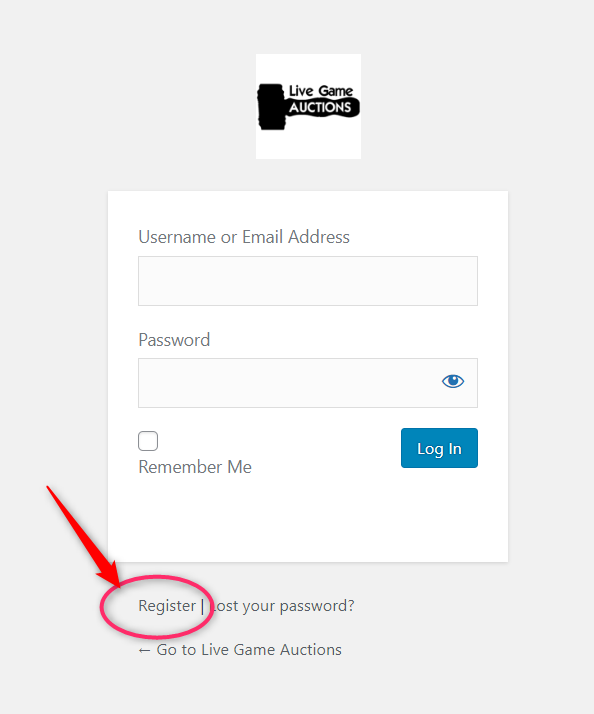 Verify your Email Address
The system will send an email to the email address you entered. Hopefully you didn't make a typo! Also make sure to check your SPAM folder, since a lot of email systems like to route the confirmation there.
Add your Profile Information
After email verification you can login. Then when you go to list items or enter an item you'll first be asked to enter/verify your address and phone number. Don't worry, it'll only do this once per year so that you make sure that your profile information is current. We don't use or sell your personal information for anything except auction business. For example, sending you a check for the items you sold if you can't pick up the money in person on Sunday.